Gift
poems and stories
scroll down to read poems and stories in our
Winter Theme
growing weekly from December to February 2020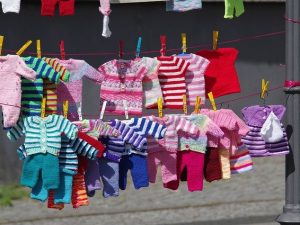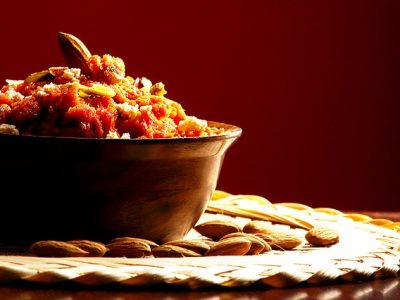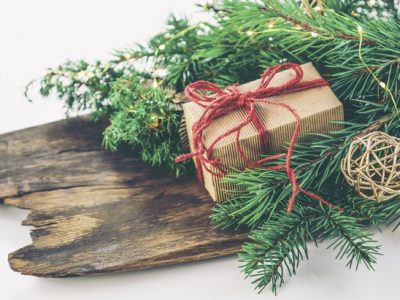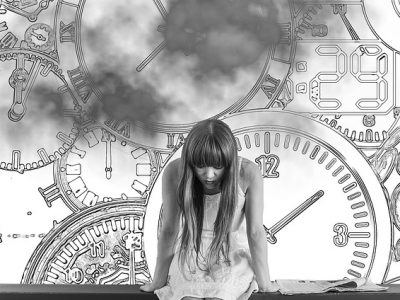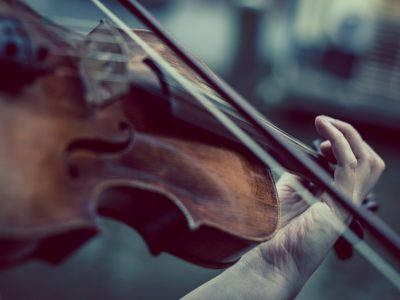 meet the poets and writers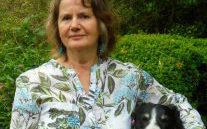 Kerry Darbishire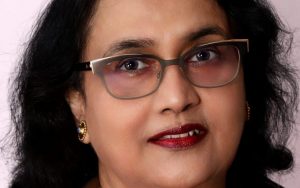 Shanta Acharya
Lizzie Ballagher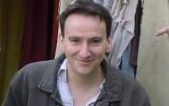 Peter Burrows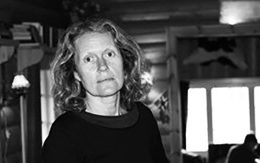 Rachel Beresford-Davies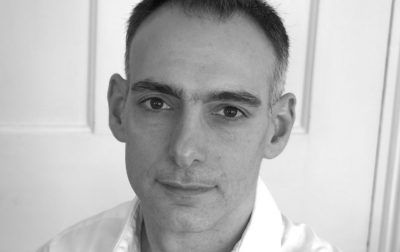 Matt Barnard

Michael Brownstein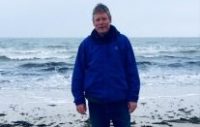 Alan McCormick

Anna Saunders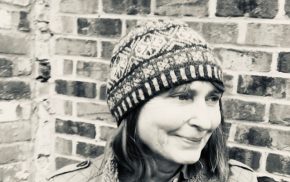 Dorothy Burrows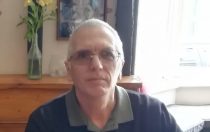 Keith Tucker

Kathryn Bevis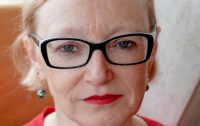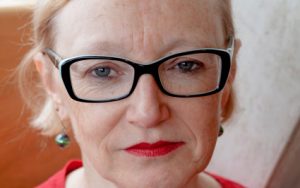 Hilaire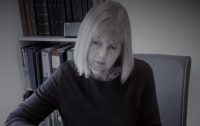 Kate Young
Gift
Our first poem for winter is by Kerry Darbishire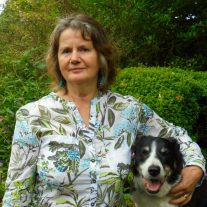 Kerry Darbishire, songwriter and poet, grew up in the Lake District where she continues to live, find inspiration and write in a wild area of Cumbria. Her poems have appeared widely in anthologies and magazines and have won or been listed in several competitions, including the Bridport shortlist 2017, and the 2018 PBS Mslexia Poetry Competition. Her first poetry collection, A Lift of Wings, was published in 2014 by Indigo Dreams. A biography, Kay's Ark, the story of her mother, was published in 2016 by Handstand Press.
Her second poetry collection, Sweet on my Tongue, was published by Indigo Dreams in 2018 and is a finalist in the Cumbria Culture Awards 2019. She co-edited the new Handstand Press Cumbrian Poetry Anthology, This Place I know. Kerry is currently working on a pamphlet and a new full collection.
Kerry Darbishire – A Winter Gift
A Winter Gift
If the eggs didn't nudge each other
in the blood-warm bucket of water and they floated
to the top, we took them out. I watched twelve
out of fourteen fidget then sink like mint-white pebbles.
That first January
our present of two geese and a gander
from a farm on the coast, panicked over hedges –
flapped their new wings into Peter's field
as if migrating until we caught them
and they softened like air in our hands.
Amber beaks clattered, sapphire eyes pinned
the beginning of a story we hugged into a shed
of fresh straw. Henry, Gertie and Lucy discovered the river,
bagged the best lawns and on Valentine's day,
slipped moonshine eggs like secrets into caskets of down.
Henry became a queens' guard outside the sanctuary –
dressed in hissing armour, neck to the ground
patrolling inside to tuck in loose straw and roll back runaways
before they cooled. For twenty eight days they processed
to the river to drink, dampen breast feathers,
tend their caches while we prayed for no thunder to addle,
no drought and no hungry foxes. Come early May
our garden rolled in yellow like curls of butter over green plates.
Our years of scattering grain, opening and closing
their warm mornings and frosty nights slowed
until all they could do was trust and warn us of strangers.
Now in silence, grass grows undisturbed – even the river
seems less useful and my cakes are pale. On winter nights
I reach into the cupboard inside a dark box tissue-soft
and unwrap blown undecorated Fabergé.
Kerry Darbishire
Letters from Home by Kerry Darbishire
Cloudburst by Kerry Darbishire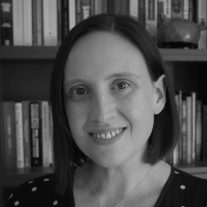 Kathryn Bevis is an emerging poet and educator. She read English at St Hilda's College, Oxford, and is founder of The Writing School in Winchester. Kathryn hosts a Poetry for Wellbeing project for service users of the charity Mind, funded by Arts Council England. Recent awards include being shortlisted for the Nine Arches Press Primers Scheme, winning first prize in the Poets and Players competition, third prize in the Welshpool Poetry Festival competition, and runner up in the Out-Spoken Prize for Poetry.
Kathryn Bevis – Devil Day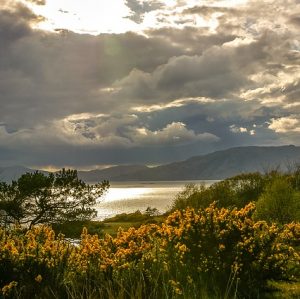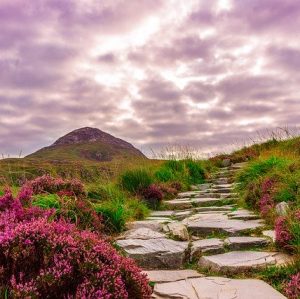 Our ending happened as a gift. That day
the change blew through us. A shudder-flood
of starlings flung away like iron filings
while we gripped the path, jackets billowing,
hair full sail. Even the features of your face,
grim-set against the wind, threatened
to unmoor. We flattened our feet upon
the track as thorns thrashed into new shapes
against a damaged sky and the coconut scent
of warm gorse faded on the air. At the peak,
great lumps of basalt, torn from the hills
some other devil day, lay hurled about.
The wind whirled in the coves of our ears
to make them into echo chambers,
casting our voices off elsewhere,
sending thought to unspoken places.
All at once, each flailing thing was stilled.
We faced each other. Not a word. We knew.
As you scrambled, separate, down the scree,
the heather foamed, on fire beneath my feet.
Kathryn Bevis
Shanta Acharya was born and educated in Cuttack, India. She won a scholarship to Oxford, where she was among the first batch of women admitted to Worcester College in 1979. A recipient of the Violet Vaughan Morgan Fellowship, she was awarded the Doctor of Philosophy for her work on Ralph Waldo Emerson. She was a Visiting Scholar in the Department of English and American Literature and Languages at Harvard University. The author of eleven books, her publications range from poetry, literary criticism and fiction to finance. Her latest is Imagine: New and Selected Poems (HarperCollins, 2017). 'Possession' is from her forthcoming collection, What Survives Is The Singing. www.shantaacharya.com
Shanta Acharya – Possession
When I lost something valuable,
I gave it a name, inscribed it on a pebble,
piece of wood, paper, cloth or shell,
placed it in my handbag, let the words settle
in with the rest of my losses defining me –
keys to my anxiety and loneliness,
notebook and pen to record panic attacks,
iPhone, lipstick, comb, cards calling for attention,
tissues folded in cellophanes of adjustment –
carrying on with my chores as if nothing
was the matter, clutching my grief
like a mascot, trying to transcend
that feeling of things missing, life passing,
shrinking, until disappointment rushes in,
weighing me down with further losses,
and my bag too heavy to hold my dreams,
complains this is no way to treasure
hard-earned gifts enriched by dispossession,
awaken to the true nature of being,
no longer be defined by this or that.
Shanta Acharya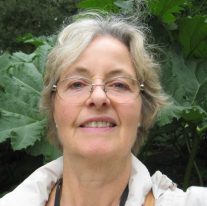 A published novelist between 1984 and 1996 in North America, the UK, Australasia, Netherlands and Sweden (pen-name Elizabeth Gibson), Lizzie Ballagher now writes poetry rather than fiction. Her work has been featured in a variety of magazines and webzines: Nine Muses, Nitrogen House, the Ekphrastic Review, South-East Walker Magazine, Far East, and Poetry Space.
She lives in southern England, writing a blog at
https://lizzieballagherpoetry.wordpress.com/.
Lizzie Ballagher – Fieldfares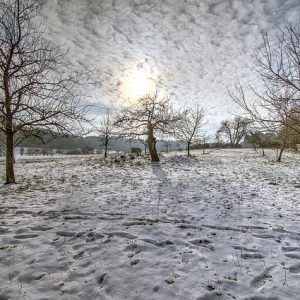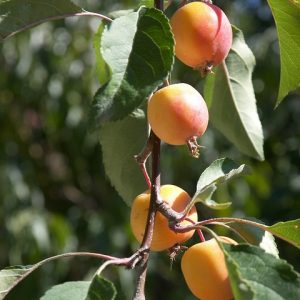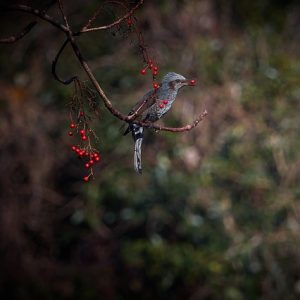 In a long-shadowed corner of this orchard
the farmer has emptied barrel-loads of fallen fruit;
my father might well have done the same—
I wish I could recall.
He was a blackcurrant farmer,
A man who also loved wild birds.
His keen spirit stalks us in the sharp wreckage
of winter prunings; in the branch boneyard
where cherry trees are skeletons of their summer selves;
where decomposing, dappled pears send out tendrils
of fragrance into frost-pinched, ice-pearled air
and snare the fieldfares as they pass.
Above our heads fat crab-apples hang:
jewels on the bulbous ropes of aged branches,
priceless rubies on a sapphire sky.
A single fieldfare rises, topaz speckled,
white underwings in chevrons, her back
gleaming garnets in the horizontal light.
She turns, flings skyward with her diamond beak aimed
unswerving at the apple sun.
The flock explodes—twelve, twenty, two hundred birds
all mocking frost on hoar-bleached branches;
all celebrating the farmer's luscious gifts,
chuckling with glee over winter windfalls.
Lizzie Ballagher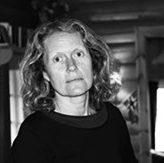 Rachel Beresford-Davies grew up in Hong Kong and has since lived in London and the south of England. She has two science degrees and is currently studying for an MA in Creative Writing at the University of Winchester. She has been writing for many years but mostly kept it to herself. In the last year though she has had short stories published through Fairlight Books and Literally Stories. Her writing is mostly inspired by the everyday and commonplace events she observes in her mostly everyday and commonplace life.
Rachel Beresford-Davies – Satsuma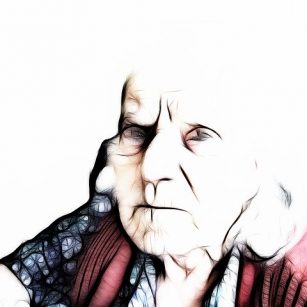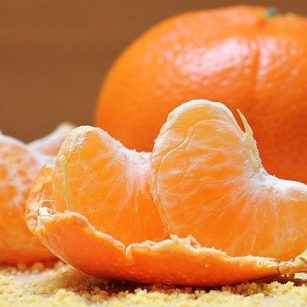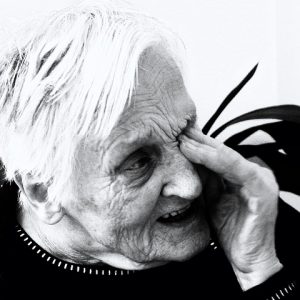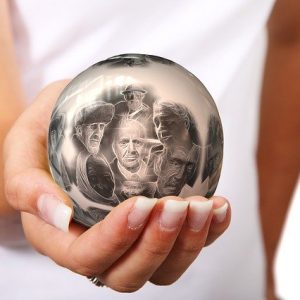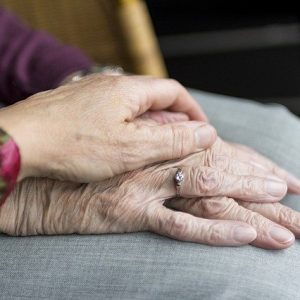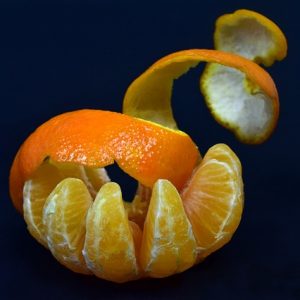 Mother is sitting on her sofa peeling a satsuma or clementine, or some other small, orange citrus fruit. She has removed the skin in small, fingernail-sized pieces, and is now carefully detaching quivering strands of pith, and placing them with precision next to the teetering pile of skin on the arm of the sofa. I will be clearing it off later.
After removing as much of the pith as she is able she will eat the satsuma or clementine or whatever it is, chewing each individual segment with the three teeth she has left in her mouth and extracting the juicy orange flesh from inside the translucent membrane with her tongue. Then, one by one, she will remove the fleshless membranes from her mouth and place them with the pile of skin and pith.
When she has finished this process, which normally takes around thirty minutes, she will sit for a time, turning now and then to look at the pile of skin, pith and membranes, perhaps rearranging them a little. Very occasionally she will carefully gather the pile of detritus and place it on the coffee table in front of her, where she will sit for some further time, regarding it judiciously.
Eventually, she will shuffle forward on her seat, and with some effort stand up and walk over to the fruit bowl where she will spend some moments selecting another small, orange citrus fruit. Thus the entire process will be repeated, ad infinitum should the fruit supply allow.
I have learnt to pace the small orange citrus fruits. Four for the morning, four for the afternoon, or occasionally, on a bad day, five. None for the evening. In the evening she will doze, lulled by the clatter of family life and television drama. But during the day, it is just her and I, and neither of us sleep.
She has eaten the final fruit of the afternoon and is agitated. It is only 4 o'clock. There are countless more small, orange citrus fruits, hidden under the stairs. Her netted pacifiers. Glancing up now and then as I tap at my computer, I silently observe her, hovering beside the fruit bowl, now and then grasping one of the apples before putting it back. She cannot eat apples, her three widely spaced teeth will not allow it. She knows she cannot eat apples, yet she doesn't know who I am.
I sigh, and look past her, fixing my gaze out of the window on the disordered back garden. The grass is barely visible, covered with an untidy blanket of fallen leaves in russet and yellow, making the lawn look like an unmade bed. Every now and then the wind whips up and swirls them in circles, depositing them again a few feet from their last resting place. They seem to have caught mother's attention too and she turns her frown from the fruit bowl to the window, making small, indecipherable sounds. I go over and stand next to her for a while, hoping to calm her agitation, and together we watch the leaves dance soundlessly about. Eventually though, her sounds become more urgent and threaten to become something else. I gently take hold of her arms.
"Come and sit down mum. Do you want a cup of tea?"
Her previous cup of tea stands untouched on the lamp table. But then, there were satsumas. Now, there'll only be tea. It might work.
She submits and allows me to guide her back to the sofa, still mumbling. She sits for a while, her hands fidgeting in her lap, casting confused looks at the fruit bowl.
Suddenly, she turns her head towards me and says, clear as a bell,
"Where's Gerald?"
She does this sometimes. It is as if somebody has flicked a switch in her brain causing random connections to be made. They will sputter out again soon enough, but I always enjoy her rare moments of apparent lucidity. This one though is unexpected, and for a moment I am floored. Gerald – my father, her husband. Gerald, who cared for her, clearing away the endless piles of satsuma peel, finding them in unlikely places. Gerald, hollowed out from the loss of our family's anchor, chuckling as he reported her antics.
"I found a pile of peel in the fridge the other day," or, "she'd managed to tuck some down behind the cistern. I mean, why does she need to hide it?" And we'd laugh, tears pooling in our eyes. Together we mourned who she had been and tried to seek comfort in what she had become. "She's as strong as an ox, your mother, she'll survive all of us," he'd said after her diagnosis, "trouble is, it's your heart that keeps you alive, but your brain that keeps you living."
It was the former that finally claimed him, leaving me the sole clearer of satsuma peel. I stir mother's tea and take it over to the sofa, collecting the waste paper bin en route. Mother is still looking at me, but I can see she has already forgotten her question. "What did you say, mum?" I ask, just in case, placing the cup of tea next to her. She frowns and turns her gaze slowly on the fruit bowl. Once again, she begins to shuffle forward on her seat. I scrape the satsuma peelings from the arm of the sofa into the bin, watching them fall among the accumulated others, slowly rotting at its base. They are like the fragments of her brain. Disease-ravaged, being whittled away, cell by cell, with every satsuma she eats.
I turn on my heel and head to the cupboard under the stairs, extracting two bags of satsumas. The netting cuts into my fingers as I rip them both open, and tumble all sixteen small, orange citrus fruits into my mother's lap. "Do your worst, mum," I say. She looks down, and just for a second or two her face is lifted by something that could almost be joy.
Rachel Beresford-Davies
Peter Burrows is a librarian in the North West of England. His poems have appeared most recently in Marble Poetry, Northwords Now, Dream Catcher and Coast to Coast to Coast. His poem 'Tracey Lithgow' was shortlisted for the inaugural Hedgehog Press 2019 Cupid's Arrow Poetry Prize and appeared in the Cupid's Arrow Love Poem Anthology.
peterburrowspoetry.wordpress.com
Peter Burrows – Three poems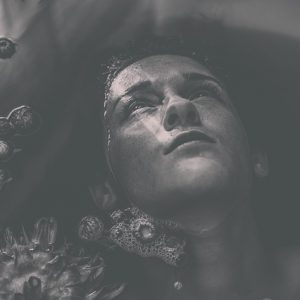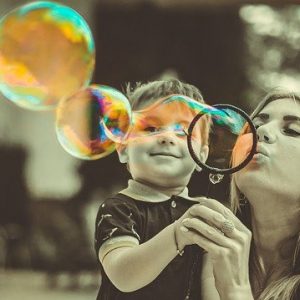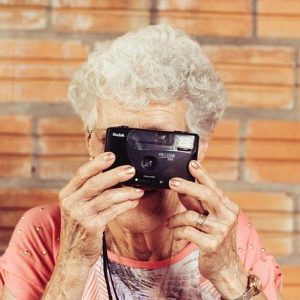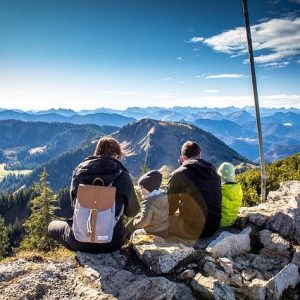 Lying in the bath with the door ajar
I hear her voice clear in the next room settling,
chatting away, sounding out fragments of song,
and, as so often now, I think of you.
Was it like this for you with us? Smiling
off-stage: from infant to adolescent,
soft cooing to lofty pronouncements?
What did you think when you were lying there
absorbing that sudden sentence that floored
us all. 'I won't see his family', you replied.
What if I'd sat beside you, vague hopes shared,
names we might've chosen you could repeat,
and I'd say how I'd love them like you loved us.
But those first choices would just be empty hints
and would it matter if you saw a future
false, like I search for this dream of a past?
Is there comfort in the touching distance
of your loss at the first steps of one year,
her arrival at the end of the next almost
beside each other like your name within hers,
and our last years striving somehow to connect?
We could have cherished, entrusted in the link
beyond the given bond of shared blue eyes.
Now a father, I see and feel more like you
than I ever knew; all you did, in the days,
and nights, the unseen love – the faith to live
knowing you won't see the full story with
those you begin it by. It's in gestures
we are remembered. How you were with us.
The life given; each gift time brings. The songs
you sang to me – the same songs that she now sings.
Peter Burrows
First published in The Cannon's Mouth, March Issue 2017
When in search for something to make my own,
daydreaming self-worth with nothing but air,
how oblivious I was to your home-grown
craft. From youth, your needles never stopped
clicking; that comforting homely rhythm.
Colourful patterns, loose threads strewn by your chair.
Each day always making, always giving
for tomorrow: baby clothes, thick winter
blankets we now hide under; or soft
nativity toys we bring out each year.
What appeared everyday was made to last.
So, when you rallied, your resolution encompassed all.
Despite hope gone, your last day come, still you asked:
Tomorrow, would we bring your needles and wool.
Peter Burrows
First published in 'Word Life': Now Then, Manchester (online), 'Hope' issue 52, March 2018, and in Bonnie's Crew (Autumn 2019).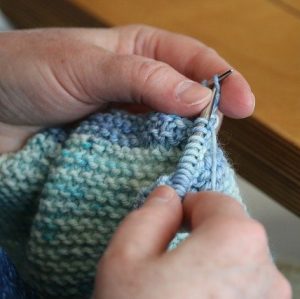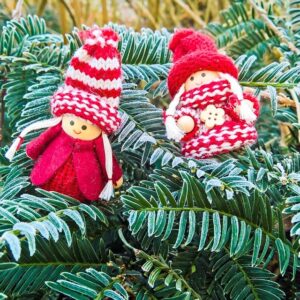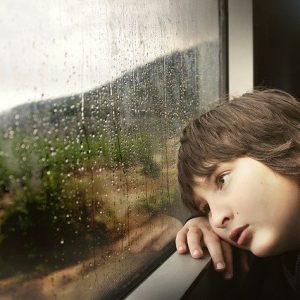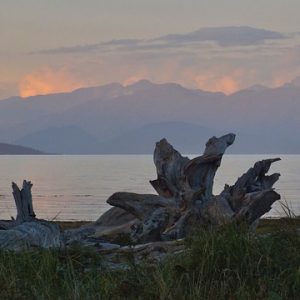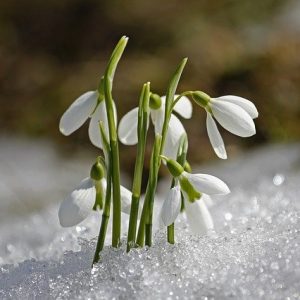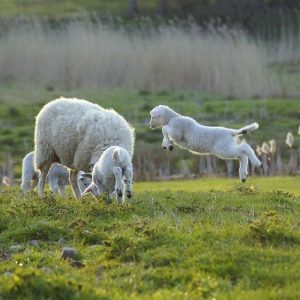 You equipped us with pens and paper, not just
to keep us busy on long journeys, but to share
your own delight spotting nature. Birds. Rabbits. Deer.
The other hidden lives that surround us.
Yet years later, crossing the high border plains
battling the last rage of a week's winter's gales,
our swaying car passing overturned trucks,
we trailed blinking-wet brake lights, seeing nothing.
But on reaching you the wind dropped. Becalmed.
Numbness befitting those first days, sleepwalking
the long, dulled-glass corridors overlooking
the distant estuary, to your blinds-shut room.
No horizon. And within days you were gone.
We quietly retreated South. Routines resumed.
Passers-by in their own lives didn't know
or care. Held hostage to our senses.
Curtains drawn. Missed calls. Cocooned reactions.
Divisions. Darkness. Darkness. All was loss.
It seemed an age. But out there, light's gradual reach
thawed the ground to a misty breath. First, snowdrops
nudging through. Birds, skittish, hungry, unseen.
It must have happened because now, here we are:
the sky, a bright and brittle smarting blue.
The air a claw grip achingly unfolding.
But still too sweet, too soon; embattled, winter-braced.
What's it all for, if not seen by you?
Days must be lived in. What else can we do?
First spring, then remaining seasons must come.
Remembering you anew with each altered one.
The first lambs are born. Let us count them for you.
Peter Burrows
First published in The Eildon Tree, Spring 2018.
Sweeping the Sands by Peter Burrows

Hilaire is co-author with Joolz Sparkes of London Undercurrents, published by Holland Park Press. She was poet-in-residence at Thrive Battersea in 2017, and has poems published in numerous magazines and in three anthologies from The Emma Press.
For the London Undercurrents blog:
https://londonundercurrents.wordpress.com
Hilaire – daily dose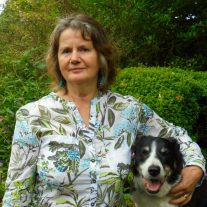 Kerry Darbishire, songwriter and poet, grew up in the Lake District where she continues to live, find inspiration and write in a wild area of Cumbria. Her poems have appeared widely in anthologies and magazines and have won or been listed in several competitions, including the Bridport shortlist 2017, and the 2018 PBS Mslexia Poetry Competition. Her first poetry collection, A Lift of Wings, was published in 2014 by Indigo Dreams. A biography, Kay's Ark, the story of her mother, was published in 2016 by Handstand Press.
Her second poetry collection, Sweet on my Tongue, was published by Indigo Dreams in 2018 and is a finalist in the Cumbria Culture Awards 2019. She co-edited the new Handstand Press Cumbrian Poetry Anthology, This Place I know. Kerry is currently working on a pamphlet and a new full collection.
Kerry Darbishire – Bringing in the Shrimps
When the ground crunched like shells
and breath hung still as a frozen cloth
Les knew it was time. A man of land and sea
– ate only what he could carry.
Come on lad, he'd call
pulling my man from warmth into the November night
to drive along the bare coast road where people had done
with walking for the day, where trees curved
like net-mender's hands.
Into the sift of salt-white pebbles they marched
abreast of the tide pressed dark far beyond shifting sands
and where the sea held its breath
set their nets on the bar.
With half an hour to scrape shoaled gullies – timing the turn
just right then back with a catch of phosphorescence
– a mass of heaven
steering into the bite.
We laid white sheets in the moon-shine yard, set wide pans
of water on the stove. My children woke soft-eyed and
wrapped in blankets to watch the sacks of grey turn pink-gold
in the boil – a spread of ancient tender swilled onto linen.
Kerry Darbishire
Cloudburst by Kerry Darbishire
In Praise of Hedges by Kerry Darbishire