---
Allen Ashley is co-editor with Sarah Doyle of the anthology Humanagerie (Eibonvale Press, UK, 2018). He has recently been published in anthologies from Black Hare Press and NewCon Press. He has previously appeared three times on the Words for the Wild website.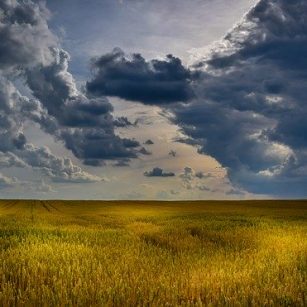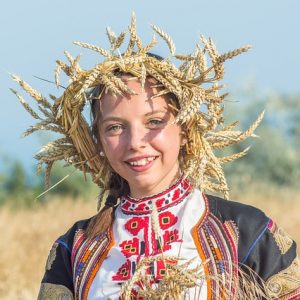 Soon it will be time again to prepare our offering in thanks for the fruit harvest. Many belief systems teach that life is a recurring cycle and our abundant continuum of planting, reaping and celebrating through sacrifice would seem to confirm this.
We have asked that our religious practices be properly recognised through official channels. The probing, the gawking, the constant trolling and threats of interference have to stop.
Her lips this year shall be a bright cherry. Just a hint of a pout. Straw and trimmed vines for her hair. In keeping with tradition, pears and certain varieties of apple have been used to give feminine curvature to her body. I have chosen strawberries for her eyes, complete with the small crown of leafage retained so as to give an open, honest expression to the face. The verisimilitude of this year's golem is both striking and convincing.
Which brings its own problems. You may remember the court case where our village was accused of murdering one of our earlier creations. The judge rightly ruled that: as she was not human there was no case to answer. But the stigma stuck. A pungent, fermenting stain like mouldering grapes or cider spilled on woollen clothing.
The following year we made a boy. Nature did not approve and we half-starved due to a resultant paltry harvest.
It's a truism that even those who are spiritually unaware would still acknowledge: for things to live, other things must die. Move over Granddad and let me have the keys to your house, your job, your bank account… For everything that glitters something else must suffer in dullness.
The strawberry girl lives for a week. She moves but doesn't speak. She smells divine and many become light-headed in her company. She seems to see, to gaze… but can she really be thinking? She has no brain. She is all pith, water, citric acid, seeds… and flesh.
She brings colour and vivacity to the swiftly shortening and darkening days.
She dances with the corn dollies, stands face to face with the scarecrows. She is a country tradition that some in our country would seek to dispense with.
They are narrow-minded, urban consumer-guts who have no knowledge of and who can make no link between their fortune at endless choice and availability and the sacrifices and privations necessary to achieve such a cornucopia. I tell myself this and I share it with you now: the pulping is necessary. The few – the one – must fall so that the many survive and thrive.
She's not real.
She's real.
She's not human.
She's as alive as you and me.
There will be another year, another harvest. Another strawberry girl.
(In memory of Ursula K. Le Guin, 1929-2018.)
Allen Ashley
The Teatime Tarzan by Allen Ashley
Greetings from the British Countryside by Allen Ashley