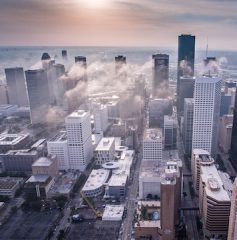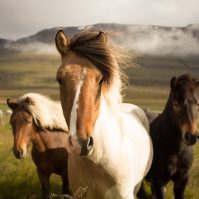 Rob Walton grew up in Scunthorpe, and now lives in North Shields. His short fiction and poetry for adults and children appears in various magazines and anthologies. His flashes have been published by 101 words (US), Bangor Literary Journal, Blue Fifth Review (US), Flash Frontier (NZ), Ham, Ink, Sweat & Tears, Number Eleven, National Flash Fiction Day anthologies, Paper Swans, Popshot, Pygmy Giant, Reflex, Spelk and others. He is a past winner and current judge of the UK's National Flash Fiction Day micro-fiction competition.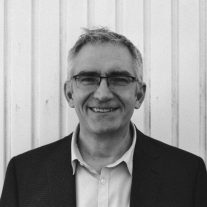 Lucky for Some
When a strip of the land was taken for housing, she shrugged and got on with her lives. When a corner was taken for offices, she raised her eyebrows and attended to her work.
Then came retail parks and business parks but, curiously, no parks with children's playgrounds or fields where a person could take a pony to commune with young people. There was nowhere for such introductions to be made.
Inevitably, the area for grazing, trotting, playing and simply being was shrinking. Horizons were changing and vistas were twisting.
One Sunday afternoon she found herself watching a Western. On the screen, a cowboy tied his horse outside a saloon. In her flat above the pizza place she said to herself that there were gonna be some changes round here.
The only ponies she wanted were the ones of exactly thirteen hands, and they were the only ones she took. She said "Lucky for some" and patted them, before leading them away, telling them the plans as they walked.
And on they walked, along approach roads and through car parks, and in and through foyers, lobbies and entrance halls. And into offices and shops and apartments.
And when the ponies grew hungry they ate the desks and the shelves and the counters. They drank from the ornamental ponds and the fountains. Then they ate the carpets and the curtains, more fixtures and fittings, the walls and the doors, the ceilings and floors.
They ate all that had been put in their way until there was a smattering of rubble and the peeking hints of what had been taken away from them.
Some say it didn't happen like this, that it couldn't happen like this, but I can clearly see what's in front of me.
Rob Walton