---
Rosie Johnston's four poetry books, published by Lapwing Publications in Belfast, are Sweet Seventeens (2010), Orion (2012), Bittersweet Seventeens (2014) and Six-Count Jive – new and selected 17-syllable stanzas (2019). Her poems have appeared or featured in London Grip, Culture NI, FourxFour, The Honest Ulsterman, Ink, Sweat & Tears, Hedgerow, on the Mary Evans Picture Library's Poems and Pictures blog and in Live Canon's anthologies '154: In Response to Shakespeare's Sonnets' (2016) & 'New Poems for Christmas' (2018). She has read her poetry widely and between 2014 and 2018 was poet in residence for the Cambridgeshire Wildlife Trust, until she moved to live by the sea in Kent.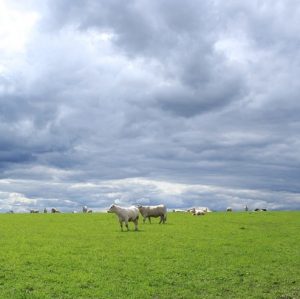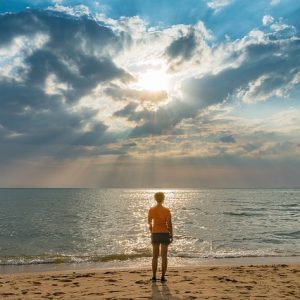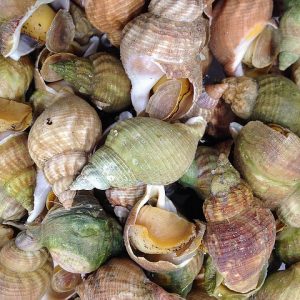 Earth is tawny
corduroy tonight, and burnt
blood clods. Charolais cows, peach
white going on amber, slant their paintbrush lashes
at the limestone cliffs.
Sunset's gold-spill gets me every time.
Come on, I'll take your hand, let's run like oyster-catchers
along the line between water and earth, make the
biggest splashes in the tiniest waves, relish
edges between land and
sea and us and air.
Here, where
no people
are,
I breathe. Expand again, at last, to my full size. I'm
tallest in bare feet, on sea-rolled shingle, back
heavy in my heels, cupping the weight of
whelk shells in my pockets.
Constant in it all, so
many years, the
need of
sea.
Rosie Johnston