---
Kim Ridgeon was born in Cornwall and lived in the old mining town of Camborne throughout his childhood. He worked as a teacher of English and Drama for twenty-five years until retiring early due to ill health. Kim moved to Glastonbury with his family in 1989 and still lives there overlooking the town and the Somerset Levels; an inspiration in much of his poetry.
Upon retirement Kim started to dedicate his creativity to writing poetry and has had three collections published: Middle Age Spread, Uncovering and, this year, Looking Out. There is also a booklet called Twenty + Five.
Kim finds the natural world forever fascinating and combines this influence with themes which consider time and memory. Writing poems is a liberating experience and having them read by other people is so gratifying.
Coots
(Bishop's Palace, Wells)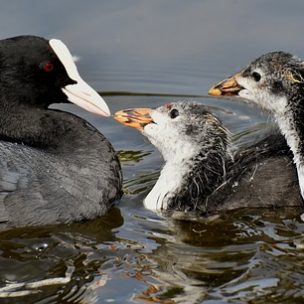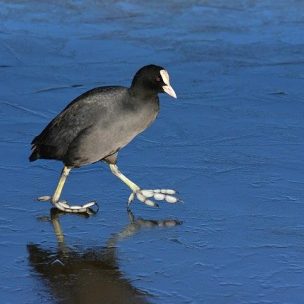 A mother and two chicks,
coots, about their business
in the algaed moat.
Just two, others perhaps predated,
or starved, as happens with coots,
or, worse , tousled by their angry mother.
Another day for these survivors
to feed, bicker and float,
fated to follow dangerous instinct.
One stood and walked across the water,
vulnerable and invincible.
This, like its fragile life, one small miracle.
Kim Ridgeon
Beneath All This by Kim Ridgeon