---
Anna Saunders is the author of Communion, (Wild Conversations Press), Struck, (Pindrop Press) Kissing the She Bear, (Wild Conversations Press), Burne Jones and the Fox (Indigo Dreams) and Ghosting for Beginners (Indigo Dreams). Anna is the CEO and founder of Cheltenham Poetry Festival. She has been described as 'a poet who surely can do anything' by The North and 'a poet of quite remarkable gifts' by Bernard O'Donoghue.
Anna's forthcoming book is called Feverfew. (Due Indigo Dreams Summer 2020). The collection has been described as ' rich with obsession, sensuousness and potency' by Ben Ray and 'a beautiful and necessary collection' by Penny Shuttle.
Time after time the same bird is born from the flame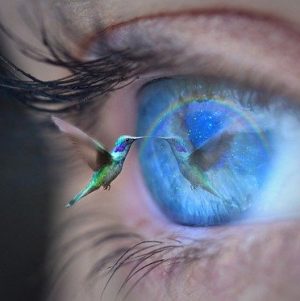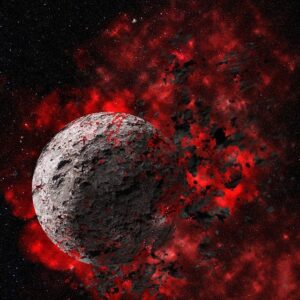 Here it comes, shedding embers as it struts
a feathered doppleganger of the last,
an identical gold-eyed genesis
scattering a surplus of silver plate from its claws
shaking down the same, ornate feathers of over ripe-hue
(deep as a peach skin gone to the bad).
Each day we pick at seeds and stringy meat
as the royal bird feasts on incense
buffs its salamander scales with silk.
How did it earn the spokes of sun that ascend from its head,
the nimbus that blazes like a cloud backlit by the moon?
We ache for change, yet each creature that rules the court
is a rooster's brother with jaundiced eyes.
Not even death will bring an end to this.
The purpled bird stains the air
like dye bleeding through cotton.
Golden swan – you entombed your father
in a burning planet,
emerged yourself empowered.
How wrong we are to think that fire
can cauterise corruption.
Time after time the same bird is born from the flame.
We watch him rise on ash wings
singing as he buries the sun.
plus ça change, plus c'est la même chose
Anna Saunders