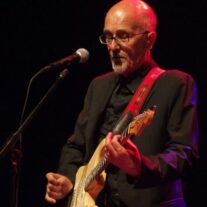 ---
Chris Hardy has travelled widely and after many years in London now lives in Sussex. His poems have been published in Acumen, Agenda, Stand; Pennine Platform; Tears in the Fence; The Interpreter's House; The North; The Rialto; Poetry Salzburg Review; Poetry Review, ink sweat and tears, the blue nib, the compass magazine and many other places.
He is in LiTTLe MACHiNe, performing their settings of poems at literary events in the UK and abroad. 'The most brilliant music and poetry band in the world' (Carol Ann Duffy).
His fourth collection, Sunshine At The End Of The World, was published by Indigo Dreams. Roger McGough said about the book, 'A poet as well as a guitarist Chris consistently hits the right note, never hits a false note' and Peter Kennedy, in London Grip says, 'Chris writes vivid, expository poetry often heavy with portent and mystery. Each of these poems is as beautifully muscular and slippery as an eel'.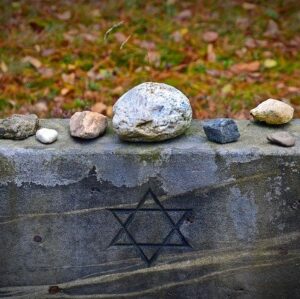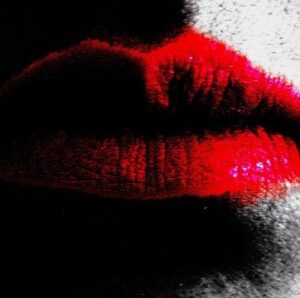 The girl in Belsen thought she was dead,
until an English boy who'd never been
to France or Germany,
never asked to leave his Mum
and sisters back in Kirkby,
to run down lanes while someone
shot at him, threw bombs on his head,
came through a gate and gave the girl
in stinking rags who couldn't walk,
a dish of porridge, a drink from a flask,
and a tube of lipstick red as blood,
glistening and perfumed.
Chris Hardy