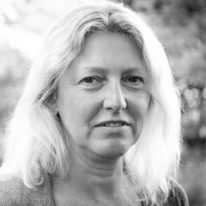 ---
Alison Lock writes poetry, short fiction and creative non-fiction. She is the author of two short story collections, three collections of poetry, and a novella, as well as contributing to several anthologies. Her short fiction has won/been listed in a number of competitions – The London Magazine, The Sentinel Literary Quarterly, The Tillie Olsen Award, The Carve Esoteric Prize. She has an MA in Literature Studies from York St John University. Her work focuses on the relationship of humans and the environment, connecting an inner world with an exploration of land and sea, a love of nature, through poetry and prose.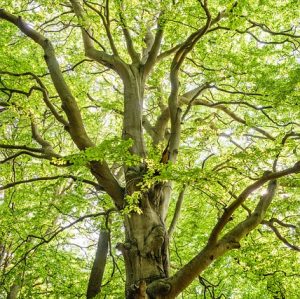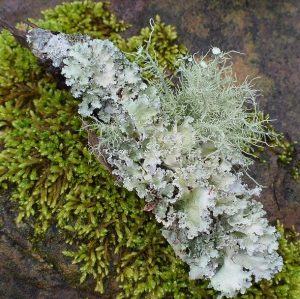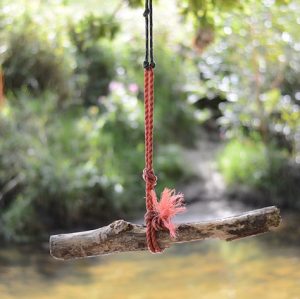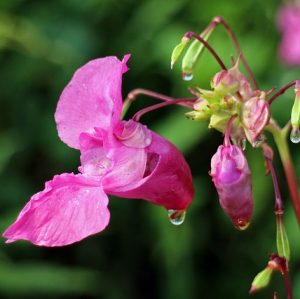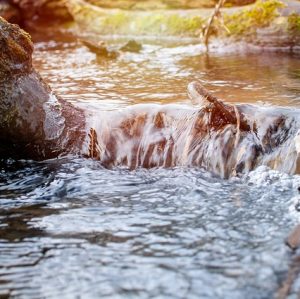 Under the great umbrella of a beech tree, the river shillies around rocks
while they resist the force of the current. Some are boulders, sturdy, unyielding,
others are dry, moss-covered, but all are as damp as the slip-grey sky.
Around me the air sings, the wind carries its song in a lullaby.
I rest at the feet of the great trunk – all its years of growth, pock-marked
by the seasons, challenged by lichen and other extraordinary growths.
Above, the leaves criss-cross each other, not quite touching, allowing space
for the air to filter, opening a multitude of crevices for the sky to enter.
Air, water, leaf, all meet at a place that is neither surface nor place, unowned by all.
A rope hangs from a branch, knotted at the end, slung from a strong limb, ready
to swing across the river in a child's leap. Ivy graces the rocks on the bank
where the moss-cladding is deep and green and velvet.
Himalayan Balsam sways its sex, opening to the damp air.
On the far bank, the brambles etch their shapes, stretching their thorny feelers.
A moment of sun breaks through the cloud and the colours change; the water
is quick-bright, magnifying the stony bed, catching the tails of ghost-minnows
darting in and out of the shallows.
Leaves, grass, a ricketty fence, all choose new colours from an artist's pallet.
The water downstream is feather-white as it leaps over the rocks, and an ash tree
waves its flags looking as if it will take-off, each leaf buffeting
one against the other, jostling, vying for a glimpse of the sun.
A tiny black and red winged creature, searches the length of my trouser leg.
My boots crunch on the sprinkling of beechmast on the ground around the tree.
With my back against the trunk of the beech I meld into the roots – my nest
of numbness as my human bones are flesh deep in tree and river and rock.
Alison Lock