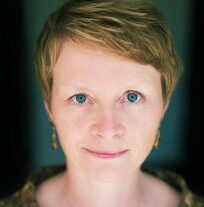 ---
Isabel Rogers' first poetry collection, Don't Ask, came out in 2017 with Eyewear Publishing. Her work has appeared in various magazines including Poetry, Poetry Wales, Under the Radar and Mslexia, and has been widely anthologised. She won the 2014 Cardiff International Poetry Competition, and was Hampshire Poet Laureate in 2016. She is currently writing the Stockwell Park Orchestra series of comic novels published with Farrago (Life, Death and Cellos; Bold as Brass; with the third book, Continental Riff, due out in January 2021).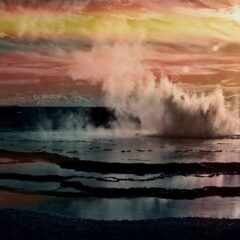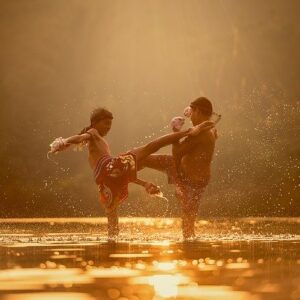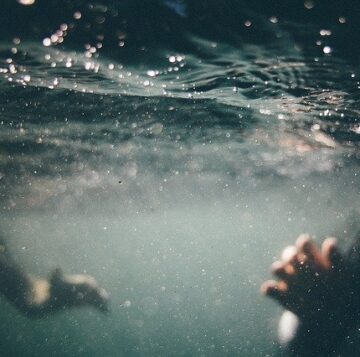 I would be a bad scientist, forever diving
like a spaniel into question-choked verges.
The three-atom triptych slakes a manifold thirst.
I would be a bad molecule. I love too fiercely,
hold grudges. I would drift in vapour until we gathered,
feeling the thrill as we mass, drawn by forces
we can't name (articulation not a burden
we are obliged to carry) – then, after the shocking intimacy
of simultaneous condensing, we would fall –
not mourning our wings but diving gleefully
to the solid endstop below. We are no match for it.
We are liquid and cannot be relied upon.
If in that explosion we catch half-stories –
stiff ice nosing toward salt –
we know our chemistry is fungible.
Any one of us could kill you. We forget which
so feel no guilt. All this as we rip apart; we wonder
if we should mark the loss of friends, label it love or ennui
or relief, but the question slips and we feel an old tug:
involuntary lightening, and we fly again.
Science measures rainfall. I would be a bad scientist,
leaning into mutability like a worm on a shroud.
Isabel Rogers