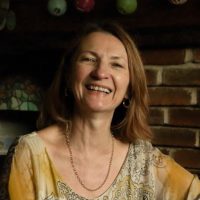 ---
Raine Geoghegan is a poet, prose writer, performer and performance coach
living in Worcestershire. She is of Romany, Irish and Welsh descent. She is a
Pushcart Prize, Best of the Net 2018, and a
Forward Prize nominee She has
an MA in Creative Writing from the University of Chichester. Her work has
been published internationally both online and in print. Her first pamphlet Apple
Water: Povel Panni was previewed at the Ledbury Poetry Festival in July 2018,
alongside the film A Memory of the Hop Fields in which her poetry and songs
were featured. Her latest book, they lit fires: lenti hatch o yog was published in
December 2019. She gives readings in the UK, Wales and Ireland and teaches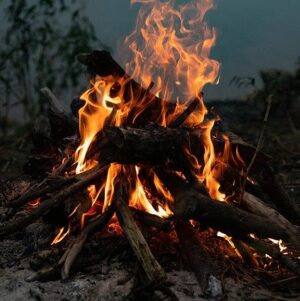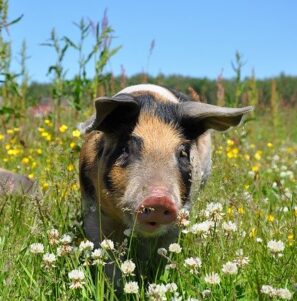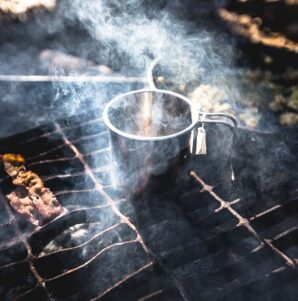 dikka kie my carrie come and sit yerself down
yer look dukkered
me granny used to sit by the yog all the time
rubbin''er 'ands then movin' 'em close to the flames
'er skin turned dark and she said that the fire did it
dark raddi's with no moon
only the brightness of the yog
great aunt bethy tellin' a story
the one about 'er great great granny margret
who drowned in a ditch drunk as a lord
'er face down in the water
'alf a dozen piglets running around and over 'er,
them not seemin' to notice
'ands 'oldin' saucers of mesci with drops of tatti-panni in 'em
all of the malts slowly gettin' skimmished
Raine Geoghegan
Romani words: dikka kie – look here; dukkered – done in; yog – fire; raddi's – nights; mesci – tea; tatti-panni – brandy; malts – women; skimmished – drunk.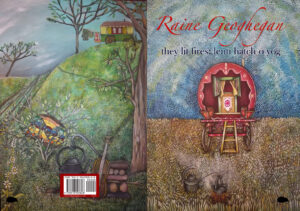 Walking with the Wagons by Raine Geoghegan
A Memory of the Hop Fields by Raine Geoghegan
The Lungo Drom by Raine Geoghegan