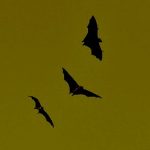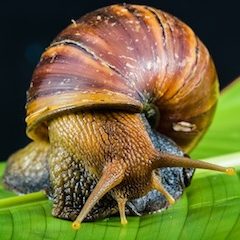 The Wood Near Brampton Ash
by Robert Hamberger
Robert Hamberger's poetry has been broadcast on Radio 4, featured on The Guardian Poem of the Week website and has appeared in British, American and Japanese anthologies and various magazines, including The Observer, The Spectator, New Statesman and Gay Times. He has been shortlisted for a Forward prize, awarded a Hawthornden Fellowship and published three collections Warpaint Angel (1997), The Smug Bridegroom (2002) and Torso(2007).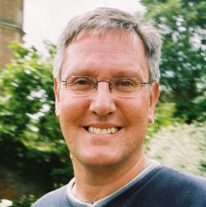 The Wood Near Brampton Ash
Paw shadowing paw, how this pad and that
slunk through mud last night.
I can sniff out a snail,
parting dark grass to watch its triumph.
Bluebells droop their dusky memories.
I run here sometimes, mist overcoming my shins.
Rain's a messenger. Sun snips each leaf-bud,
making them flames I swerve between.
Badgers and bats have left me to this breath:
a grey feather aches before my mouth.
Kneel again to the snail,
not for prayer, but for patient attention.
Robert Hamberger