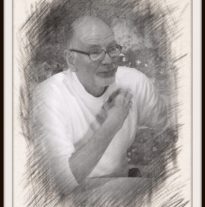 ---
Hiram Larew's poetry appears in recent issues of Viator, Contemporary American Voices, Voices Israel, Amsterdam Quarterly, Honest Ulsterman and Lunaris Review (Nigeria). He is on Facebook at Hiram Larew, Poet and at Poetry X Hunger.
'Achill Sound' and 'Ode to the Edge' were written during a stay at the Heinrich Böll Writers Cottage, Achill Island, County Mayo, Ireland.
Achill Sound
When the roads curve like sound
and dip as if lifting to bow
Whenever all thoughts round or cluster
or when hearts call down
is Ireland
And as rich when poor was
or as wise as bare heads in snow seemed
and as twigs so frail broke into song
and as true as any blight or potato could be
was Ireland
So when sand laps the senses
or salt drips the edges as dreams
Whenever hope streams through such heavens
and moss comes home
or hearts beam down
is Ireland.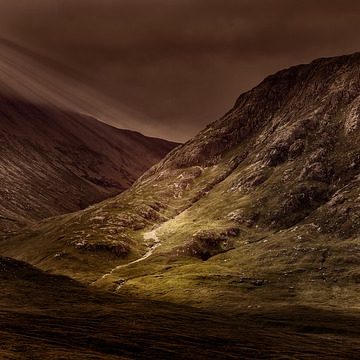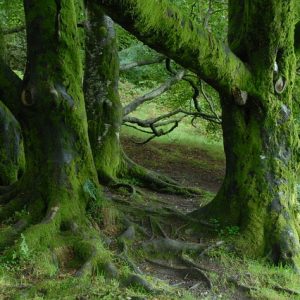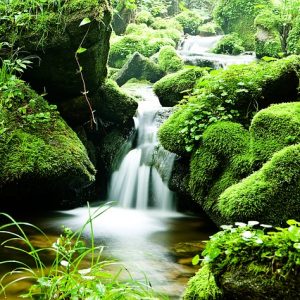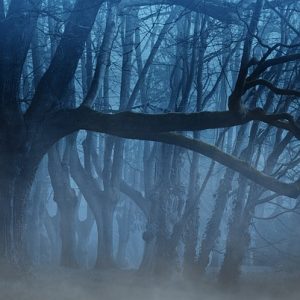 of barley swept brooms
or folds lost spun
of moons learned and books overgrown
of clamoring salt or silvered youth
and stems of tuck
and tables fussed
or views knotted
of loosened bends
and rustled sleep
in nestled flings
of cornered moons and passing tolds
of borders loved
of lostings over
and slipping spins.
such bracken faith —
the candled roam
the lights-dimmed rhymes of boyhood
the limbing down and thready pulse
the plunging smear of drizzle dreams
or sun-set shoulders
the sour blending sounds
and humming kites up-tugging
and brackish stars or crusted roams
and finding sounds of evening
these odes to edge
the cloud's full-urging scuttle
the dinner lights of boyhood
so sandled sky
the brimming stray and purpled fust
the daggly sog near by
with cresting buds just barely
the hillside breath
so streakling skies
the arrows' lifted grateful view
sung-up like curved and few
and short as views surrounding
where land rolls far beyond
with knowing wings the ways
that see ahead.
through every dangle heart
Our Us
Dazzle leaf these slanted nights
by gozzy green and every most
as outside lails atop our us and so
shines open love
shines budly
shines lufty new so inside out.
Treat truly green to dayling eyes
become above as branch's lips
and so be dawned in fulward
Then even more
in majest more
make razzle waking ways
But most of all and over all
upcaw our bless
and glow us.
Hiram Larew
'Achill Sound' was first published in The Echo World