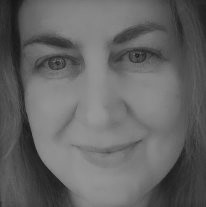 ---
Sarah Doyle is the Pre-Raphaelite Society's Poet-in-Residence. She holds an MA in Creative Writing from Royal Holloway College, University of London, and has been published widely in magazines, journals and anthologies, and placed in many poetry competitions. She was highly commended in the Best Single Poem category of the Forward Prizes 2018, and in the Ginkgo Prize for Ecopoetry 2018. She is (with Allen Ashley) co-author of "Dreaming Spheres: Poems of the Solar System" (PS Publishing, 2014); and co-editor of "Humanagerie", a new anthology of animal-inspired poetry and fiction published by Eibonvale Press.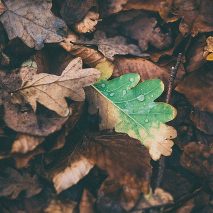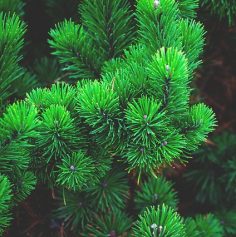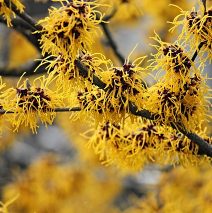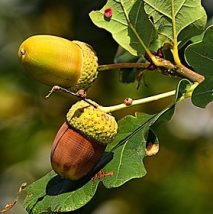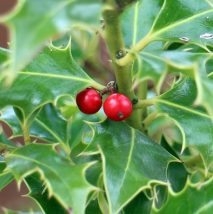 Wintering
I gathered up the fallen boughs,
their skin still green and fresh,
before the frost turned bark to rime
and froze their wooden flesh.
The pine-trees' fingers, sharp as thorns,
I tied them up with string,
and kept them safe, all Winter long,
to usher in the Spring.
I picked the berries, one by one,
the hollies' ruby beads
as red as any woman's blood –
prolific scarlet seeds.
I wrapped them in a paper shroud,
securing them with string,
protecting them, all Winter long,
repositories of Spring.
I stole the oak trees' scalloped leaves,
the hornbeams' deckled palms
that lay across the ground in drifts;
I filled my outstretched arms,
the curling stars shot through with gold.
I fastened them with string,
preserving them, all Winter long,
in promises of Spring.
I harvested the tiny nuts
of acorns from hard earth,
their egg-shaped bodies fertile with
new promises of birth.
Secreting them in muslin cloth,
I held them fast with string,
to treasure them, all Winter long,
until they brought the Spring.
I wove a crown of witch-hazel
with yellow blooms ablaze;
a substitute for absent sun
throughout the shortest days.
A homespun coronet, its magic
held in place with string,
and worn by me, all Winter long,
my thoughts all of the Spring.
I safeguarded my talismans
throughout the brittle dark,
an essence of new life bound up
in berry, leaf and bark,
until the seasons turned, when I
released them from their string.
They'd cast their spells, all Winter long –
we welcomed in the Spring.
Sarah Doyle
Originally published in Three Drops Press' Midwinter anthology, 2016; reprinted in Bedford Square 10 Royal Holloway College Creative Writing anthology, 2017