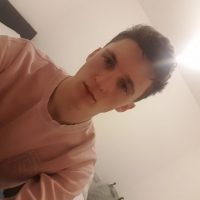 ---
J.J. Shale is a writer currently studying at university in the U.K.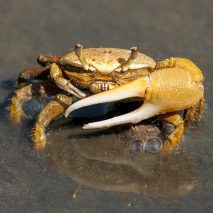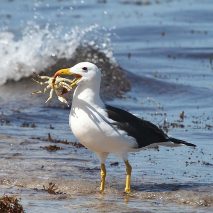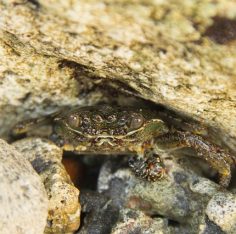 Crabbing
These Somerset crabs, neither corrupted by
cunning nor consciousness, have,
for all my years now, crept over to
the sodden harbour walls
and fastened themselves
to our strips of dangling bacon.
Just a plain tug:
jarring. Abruptly you have the ability
to employ the petulance of Poseidon
and pull up a strand
from another world,
bringing its inhabitants along with it.
They are, like all hidden creatures,
quite hideous at close examination.
Miniaturized monsters
with tiny, glittering eggs for eyes. Insidious eggs.
Eggs that are incapable of hatching.
I dropped a crab, several summers ago –
watched it dance meekly off into
the crevices of the rockwork.
A leg was left behind.
I considered picking it up;
tucking it away in sand-smeared shorts.
Yet, as I gazed, ensnared by indecision,
a gull wailed rudely overhead.
I blinked, struck first by a forgotten rush of wind,
and then an urge to get away
from all these senseless waves.
J. J. Shale