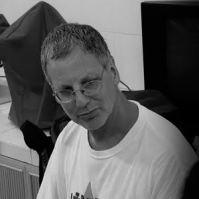 ---
Michael H. Brownstein's work has appeared in American Letters and Commentary, Skidrow Penthouse, Meridian Anthology of Contemporary Poetry, The Pacific Review, After Hours, poetrysuperhighway.com and others. He has nine poetry chapbooks including A Period of Trees (Snark Press, 2004) and The Possibility of Sky and Hell (White Knuckle Press, 2013). His book, A Slipknot Into Somewhere Else: A Poet's Journey To The Borderlands Of Dementia, was recently published by Cholla Needles Press (2018).
cadeau-fille

She was an ugly gift turned wonderful,

your eyes shuttered, the gun hard against your cheek,

wind bringing in cold, rain running.

Even now you tear at that angry spot,

but she is a careful child, you found you could love

and hate and love. You want her to own

a safe place, make choices right, discover

the one perfect flower in a volume of weed.

Years later you still hear your frightened whimper,

you still know darkness blotting out thought.

You watch her cross the stage, take a single rose,

flash her brilliant smile. She will always be only yours.
Michael H. Brownstein
When the Dark Rain Blew Away Our Home by Michael H. Brownstein
The Day I Left Chicago by Michael H. Brownstein