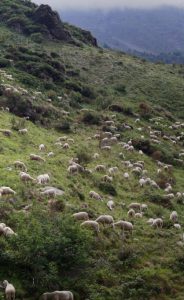 Charlie Hill is a writer from Birmingham. He is the author of two critically acclaimed novels and a pamphlet length collection of short stories. In 2016 he published a novella that was described by Nicholas Royle in his introduction to Best British Short Stories 2017 as: 'an engrossing piece that…were the author French and his readers all French, might well have been regarded as a worthy late edition to the school of existentialist literature'.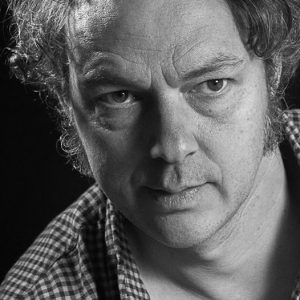 Eclogue
Charlie Hill
You can keep your poor farmers, your Barbours, your new folk dark, all I've ever wanted from the countryside was a childhood. Not one where I travelled across the city on Corporation buses with plastic seats you couldn't slash, and the NF burnt out a VG, not the one with the disappointments, but one that was more real, where there was springy Thorpe Cloud grass under my feet and peat bogs on Kinder Scout and I was Errol Flynn as Robin Hood, leaping leaping: sometimes my dad took my brother and me to blue hills in Shropshire, with heather and bilberries, and we'd use a walking stick to play golf with dried-up balls of sheep shit.
It's about space, of course, unmediated space and I welcome that, I mean it's just like sitting here. But it's also about something less indulgent, unconnected to other people, something affirming, vital. On Ullock Pike in thigh-deep snow, I saw a mouse of sorts emerge and scamper across the virgin white fell and there was wonder and defiance. Recently, during a family holiday in a caravan park, I skipped up Conic Hill in the Trossachs. The hill was covered in sheep and on my return I discovered a tic in my ankle. It was fat and bilberry-like with blood and when I tried to pull it out with a pair of tweezers, it burst, spattering everywhere. Its legs were left behind, sticking out at strange angles and for a moment I was pleased: I loved my wife and kids but my job was unsatisfactory, even poor, and I was excited at the prospect of contracting Lyme Disease which can prove fatal if not caught. It is identified by a circular red rash, like a target and quite spectacular; unfortunately, I was fine.