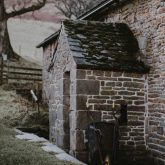 Greetings from the British Countryside
Hope this finds you well,
if it finds you at all:
the postman only collects twice a week.
Our 18th Century holiday cottage is cosy and heritage chic –
I keep banging my head on the wooden beams
and haven't had a mobile signal for days.
The night life is something to write home about, so I will:
the two-mile away pub
accessed along Stygian dark country lanes
stops serving gourmet grub at 9pm
and the Spar late shopper mini mart shuts at 7.
Still, the drizzle's finally stopped.
Though I'll probably never get them shut again,
I opened the mullioned windows
to weak sunshine
and the stink of liquid fertiliser adorning the adjoining fields.
Those farmers must be early risers:
no doubt woken at 3 a.m. by the local crowing cockerel
every sodding day.
Allen Ashley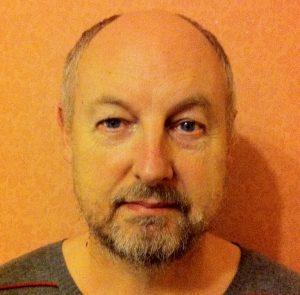 Allen Ashley's poetry has featured in print in places such as Brittle Star, Orbis, Jupiter SF, BFS Horizons and Wordland. He is the co-author, with Sarah Doyle, of Dreaming Spheres; Poems of the Solar System (PS Publishing, UK, 2014). He works as a creative writing tutor.