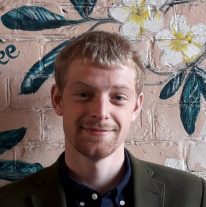 ---
Ben Ray is a rising young poet from the Welsh borders whose writing is 'story-telling, risk-taking and exact in all the right ways' (Fiona Sampson). His second collection, What I heard on the Last Cassette Player in the World, is scheduled for release with Indigo Dreams Publishing in 2019.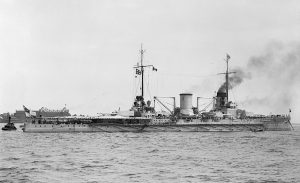 A dendrological reaction to National Socialism
As the Tirpitz moves along the Norwegian coast
it sprays chlorosulphuric acid to create a concealing fog.
The chemicals will stunt tree growth in these fjords
and spectral dendrologists of the future
will be able to track the ship's secretive route.
If there is a metaphor here, it will somehow be lost to history
hidden amongst twisted pines on the shoreline
lost between the spaces of their rings
Ben Ray