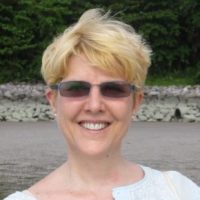 ---
Lisa Reily is a former literacy consultant, dance director and teacher from Australia. Her poetry has been published in several journals, such as Amaryllis, London Grip, Panoplyzine, Magma Poetry (online) and Sentinel Literary Quarterly magazine. You can find out more about Lisa at lisareily.wordpress.com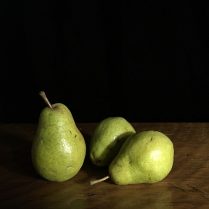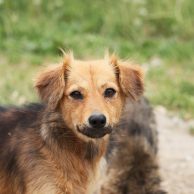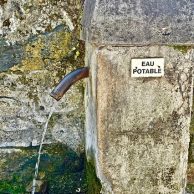 two hard pears that will never ripen
left on the table, beside the thermos your sister sent us.
outside the mountains, stolen by autumn;
it is time to move on.
there is peace here, in the river beyond the trees,
the courtyard fountain, the old bus that seems to be there
whenever we need it, and the little stray dog
alone now by the bus station,
his mother who knows where.
they were a gutsy pair who lunged into dirt
and the shadows of the day,
chased a car or two, over the night railway without fear,
barking freedom.
I pat him one last time,
feel his dirty face pressed against my legs;
I am glad for the bus drivers who feed him,
for his nous to keep away from the mean ones
who pass him only to piss in the bushes.
I recall our walk to St Spas' grave, the moaning it took to get me there,
our first taste of wild strawberries, the two of us
only game after watching gypsy children
crouch low in the grass, pick their tiny red beginnings.
I will miss the spring water taps on every street,
the kitten at the tosteri drinking from a dirty mop and bucket,
her tiny face licked and satisfied.
when we arrived the air was green,
crisp with pine needles and apple trees;
now chestnuts fall, and walnuts fill crates at the markets,
the boxes of berries slowly diminishing.
Lisa Reily