---
Susan Taylor began writing in her teens in the idyllic setting of her family farm in the Lincolnshire Wolds – Tennyson country. An ex-shepherd, she has become rather a turncoat now, with much sympathy for the plight of the wild wolf. She has seven published poetry collections, including Temporal Bones, published by Oversteps Books in July 2016.
Susan is a keen performer of her poetry and has developed and toured many collaborative poetry shows, including La Loba – Enchanting the Wild and The Weather House, which appeared as an Indigo Dreams Poetry Pamphlet in 2017.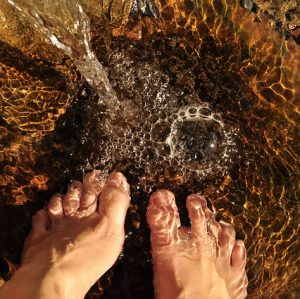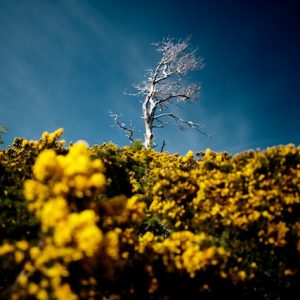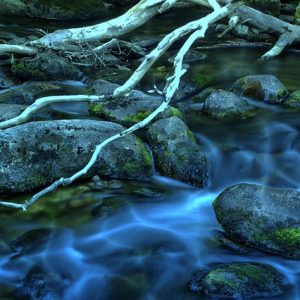 Every star over the moors was a trouble,
before it was speaking in light, the way stars do.
Every journey was meaningless dust, until
that moment the feet touched water and tingled.
Granite beneath us is restless in its core;
cooling, heating, repeating patterns of flux.
The old Dartmoor saying is true now
gorse is in flower and kissing's in season,
while the stream closest to home
is singing the song of songs.
Susan Taylor
'Stream' was first published in 'This Given', a limited edition pamphlet by Paper Dart Press
No Waters More Clear by Susan Taylor