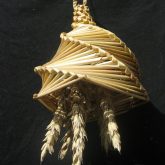 Corn Dolly
I am the last of harvest,
limbs blonded brittle
by the late late sun.
I am hollow-boned
at All Hallows; reedy,
yellow-piped, stick-arms
flung cruciform open
in an embrace of gold.
I am stiff-skirted, wide
legged, fecund and
pregnant with home-
spun magic. I am
a threshing of seasons,
the safe-guarding of
plenty preserved in
my effigy. I am all
the reaper's rewards,
cut from the final
sheaf, bundled and
twisted into promise.
Sarah Doyle
Originally published in Three Drops Press' "Samhain" anthology, 2016; reprinted in "Bedford Square 10" Royal Holloway College Creative Writing anthology, 2017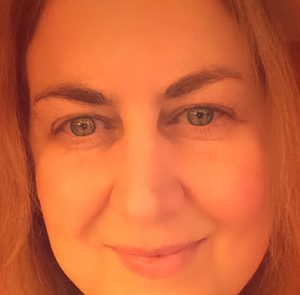 Sarah Doyle is the Pre-Raphaelite Society's Poet-in-Residence. She holds an MA in Creative Writing from Royal Holloway College, University of London, and has been published widely in magazines, journals and anthologies, and placed in many poetry competitions. She is co-author (with Allen Ashley) of Dreaming Spheres: Poems of the Solar System (PS Publishing, 2014). www.sarahdoyle.co.uk @PoetSarahDoyle