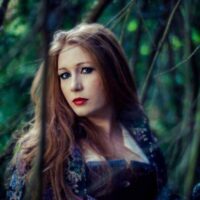 ---
Sarah Beauclerk has created an array of story-telling pieces. Some of her favourites include a rocking piano called Chichi; an opinion piece for The Guardian in which she described the challenges of her job at that time in care-work; and the 'Hello Stranger' novella which was first presented as a small handwritten table for an exhibition at the Nhow Milano, currently being made into an audio play. Other key works have been shown in the Museum of Modern Art Milano, the Museum of Science and Technology Milano, and she has worked in a design capacity as far afield as Reykjavik and Shanghai. Sarah's main project today involves combining creativity and care, bringing the healing experience of Nature to those who cannot physically reach it through Virtual Reality Wellbeing Walks and Meditations featuring the stunning Pembrokeshire landscape. She lives with her husband (writer and tutor) Charles, collie-dog Gwir, and four hives of buzzing bees.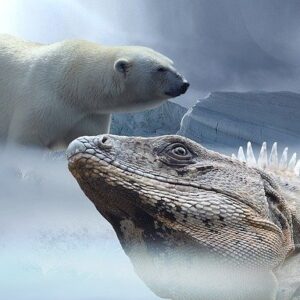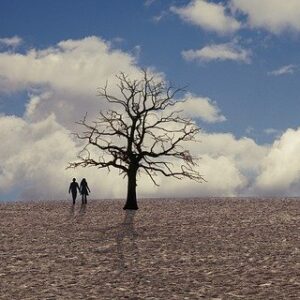 Seychelles Sheath-tailed Bat,
Great Indian Bustard of Gujarat,
Jamaican Rock Iguana,
The Baishan Fir of China.
We're almost out of Wild Yam
And Edwards Pheasant, of Vietnam.
Finished, Bullock's False Toad
Due to the widening of a road.
The Belin Vetchling of Turkey,
The Tonkin Snub-nosed Monkey.
Goodbye, Farewell, Rodrigues Rail.
So long to the New Zealand Quail,
Rest in peace dear Flat-top Snail,
And from Spitsbergen, the Bowhead Whale.
Burning bright?
Bali, Caspian, Hyrcanian, Turan, Javan.
These Tigers,
Gone.
Deforestation, desecration, mutilation.
Empires raised on exploitation.
Where is the hedgehog? Where are the bugs, the bees,
As we poison slugs and cut down trees?
A silent spring, an empty sea,
All in the name of 'humanity'.
And yet we are still not happy. What will it take?
For us to say, 'for pity's sake,
We must entirely change the way we live.
Learn not to take,
How to give.
Sarah Beauclerk