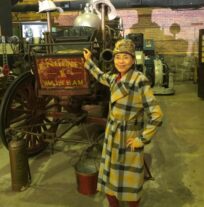 ---
Xiaoly Li is a poet, photographer and computer engineer who lives in Massachusetts. Prior to writing poetry, she published stories in a selection of Chinese newspapers. Her photography, which has been shown and sold in galleries in Boston, often accompanies her poems. Her poetry is forthcoming or has recently appeared in American Journal of Poetry, PANK, Atlanta Review, Chautauqua, Rhino, Rockvale Review, Cold Mountain Review, J Journal and elsewhere. She has been nominated for Best of the Net, Best New Poets, and a Pushcart Prize. Xiaoly received her Ph.D. in electrical engineering from Worcester Polytechnic Institute and Masters in computer science and engineering from Tsinghua University in China.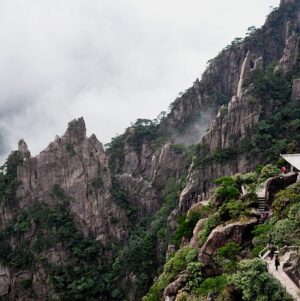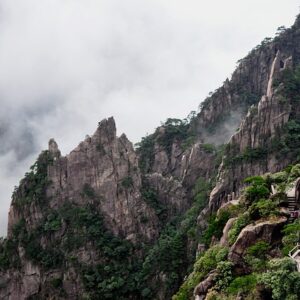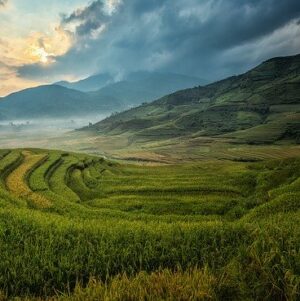 Ning, my high school classmate, and I
choose the highest peak,
to cut bushes for cooking.
The six-year-old daughter
of our assigned family
volunteers to guide us.
The cliff so close,
right in front of us, yet
so far that we are only
half-way there
in half a day.
Gasping in the summer heat,
we reach the top
on our hands and knees.
Waves of ridges flood our eyes.
Too steep and rugged
to go back the same way
we wonder why we even tried.
"I want to go home,"
the girl sits down and sobs.
On my back, I carry the girl.
Ning, the bundle of brush.
We start to descend
the rocky side.
"Don't forget that sickle,"
the girl points to the high grass,
"It belongs to the village,"
as tears roll down her eyes.
I slowly squat down and
pick up the cutting tool.
Ning tests the road
I follow her every footstep.
"I want my mother,"
the girl whimpers
and the sun disappears.
I hand the girl the one
watermelon candy in my
pocket. She licks once,
twice, then rewraps it and
puts it into her pocket.
"Yummy. I have to save this
for my little brother," she smiles,
"we've never had candy, before."
Ning and I stare at each other,
wordless.
Xiaoly Li