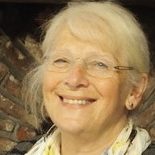 ---
Patsy Rath hails from Lancashire but has lived in Winchester for almost forty years. As an English teacher and adviser she spent most of her working life supporting others to write well; since retirement, her own work has taken over. At the moment her poetry is mainly focussed on memories of growing up, of family life, with occasional forays into the world of politics.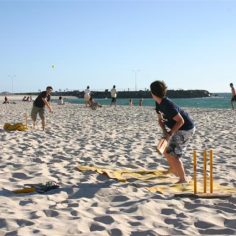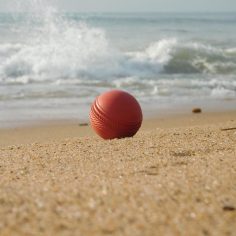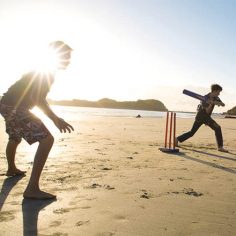 Fielding
Three small figures searching for the perfect pitch
at low tide, on sand, not dry or waterlogged,
packed hard enough for the ball to have its way,
for the stumps to stand up straight, balance the bails.
One boy measures the wicket with lolloping intensity,
drawing a line in the sand at the bowler's end.
His brother stabs the stump point in to draw the crease,
chooses a sea-blasted rock to hammer it home.
I watch, wait, move further away,
my back to sea-smudged trawlers and dredgers.
A girl, fielding as usual.
The game's on, pounding feet advancing
with a googly spin. The ball's blow, aimed to wound
hits the bat-shield's power to block and fire
a killer drive to the water's edge,
not quite a six.
I miss the catch.
Cheers from one, scowls from the other.
Rubber soles slap wet sand, make the running,
his extra bat-limb hurled to stay in…..
Finally the stumps crumple.
Sun-blind, wind-weary,
I field back the spinning bails,
set up the pitch, refresh the boundaries
for a second innings.
So many tides…
They both seem very far away now
but here I am, still in the outfield,
watching, looking up,
waiting for that dream-catch.
Patsy Rath