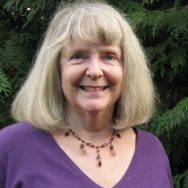 ---
Diane Averill's first book, Branches Doubled Over With Fruit, (University of Florida Press) was a finalist for the 1991 Oregon Book Award as was her second book, Beautiful Obstacles,(Blue Light Press 1998). Another book, Among Pearls Hatching, was published by Dancing Moon Press. Diane is a graduate of the M.F.A. program in Creative Writing at the University of Oregon. She taught in the English Department of Clackamas Community College from 1991 until retiring in 2010. Her work appears in many literary magazines and anthologies around the United States.
Diane finds her inspiration from roaming the woods, fields and gorges around Oregon. She's been writing since the age of eleven, and feels she was born with a pen in her hand.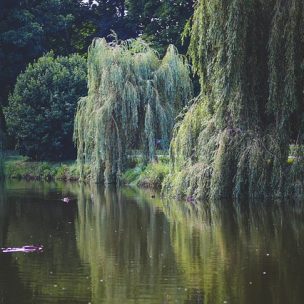 Winding through Elk Rock Garden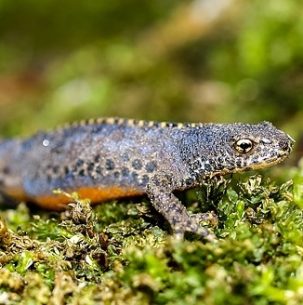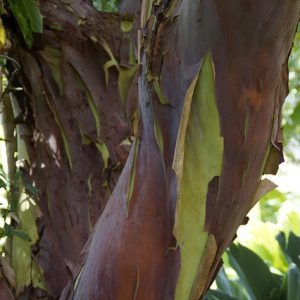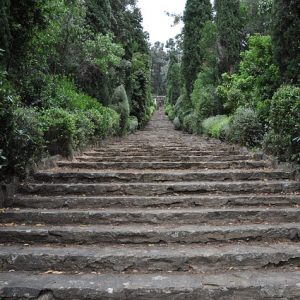 We walk a slow pace. A gardener clips a few leaves
on the far side, then becomes a shadow turning compost
into warm, simmering earth, and we recall the people who lived
long ago, and gave themselves, generation after generation,
to our growing.
A small, algae-covered pond covers young newts beginning
to stir, like the small sources of our dreams.
Beside them, pale heliotropes grow, reflections of Oregon clouds.
Some nearby trees draw breath, then slowly exhale
almost imperceptible rosy blossoms.
We reach the top of a cliff where a madrone curves
toward the sun,
I stroke its pale skin, long and smooth as a lover's body,
put my arms around it, my cheek resting against
a slow pulse of light.
High above the river-sparkle,
we hover there.
Dark red-brown bark lifts, peels away
as light moves underneath, making a shadow
from each strip. We know the madrone doesn't mind us
looking long into its many glossy- green eyes,
unlike people who shy from gazing into each other's souls.
Younger people have carved their initials into the skin, an all-too
expected valentine the tree accepts,
unlike us with our hasty condemnations.
Our aging knees creak and pinch as we climb back
down stone steps, reminding us that
some of these trees have already lived longer than we will,
then as we climb into our confining car, we cringe at
the noisy engine, sigh, and leave Quietude for another time.
Diane Averill
The overripe apple drops by Diane Averill