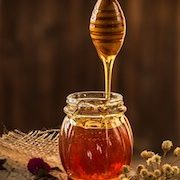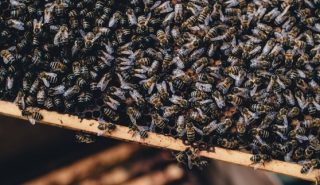 Sally Russell left a career in IT to spend more time on writing and music. She writes poetry and short stories that examine social relationships and family. She reads at poetry events in London and Hampshire and is a member of the North Hampshire Stanza.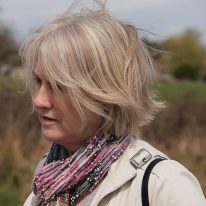 If bees could talk
If bees could talk, they would chatter to the trees,
their murmur carried on balmy breeze,
slide with summer pixies down silken sunbeams
like helter-skelters at a fair.
If bees could whisper, they would sigh to the grass,
hover over foxgloves and gentle violet scabious,
skitter across plump-fisted toddlers, glowing butter-gold,
wearing Titania's daisy crowns.
If bees could laugh, they would joke with the butterflies,
jostle with the wasps, tease the field mice,
scrump sweet apples and clover nectar,
let fallen fruit fester.
If bees could cry they would tell of beehive mites,
of pesticides and shrinking habitats,
unnatural farming, ruined fruit and vegetation,
causing food-chain destruction.
If bees could talk.
sally russell