Fruit
poems and stories
scroll down to read poems and stories in our
Autumn Issue
growing weekly from October to December 2019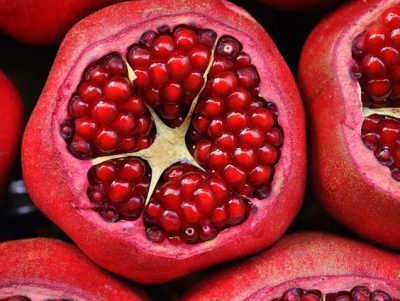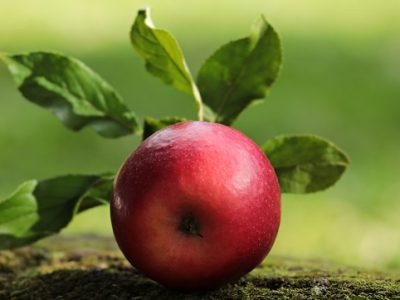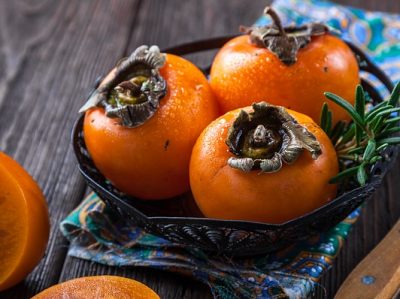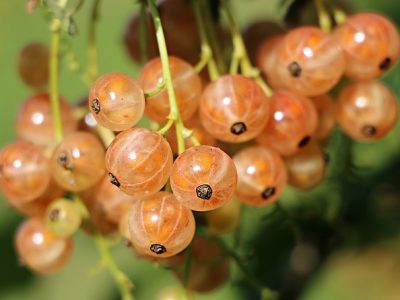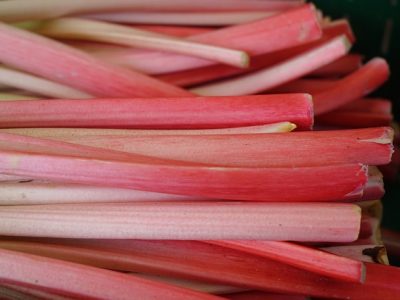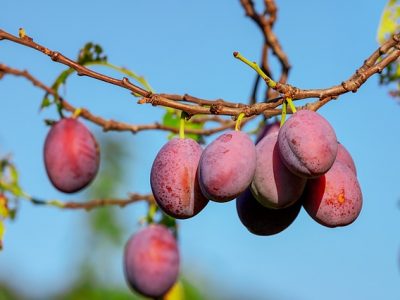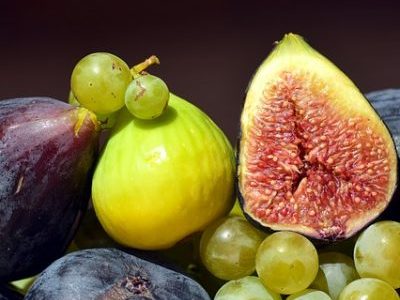 meet the poets and writers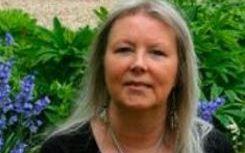 Lesley Quayle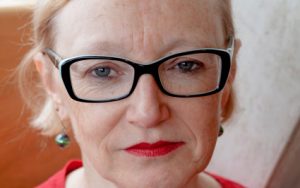 Hilaire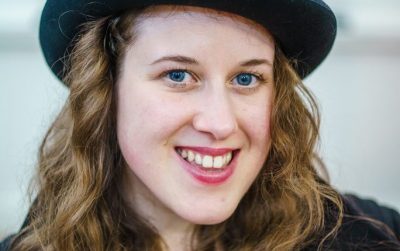 Jo Brandon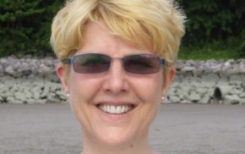 Lisa Reily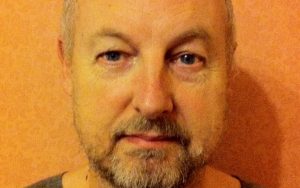 Allen Ashley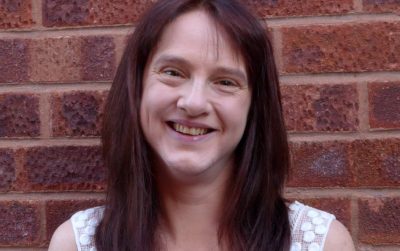 S.A. Leavesley

Stephen Bone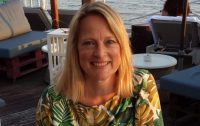 Kate Firth

Glenn Hubbard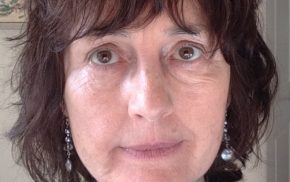 Pratibha Castle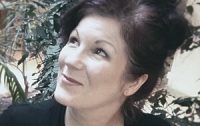 Maeve Bruce

Diane Mulholland
Fruit
Our first poem for autumn is by Lesley Quayle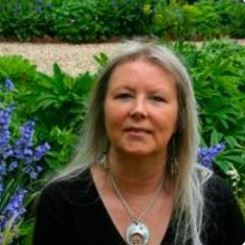 Lesley Quayle is a widely published, prizewinning poet, editor and folk/blues singer. She has a collection, Sessions, (Indigo Dreams) and a pamphlet Songs For Lesser Gods, (Erbacce) featuring her prizewinning series of sonnets of the same name. Her latest pamphlet, Black Bicycle, was published in May 2018 by 4Word Press.
Lesley Quayle – Fall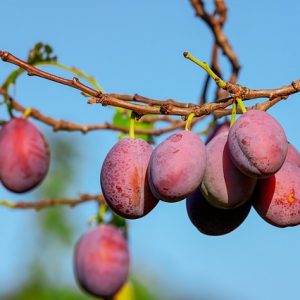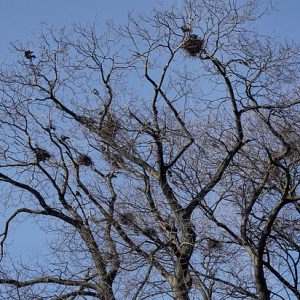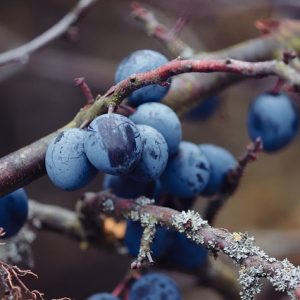 Now is the time for ripening plums and yellow grass,
maize shouldering the sky, hedgerows cut,
sharp and angular – the precise geometry of field edges.
I could lie down among vetch and rye-grass,
disturb tiny, starry moths, listen to the hungering
rooks and wait for the first leaf to fall.
I may squint at the low sun, hand-cast a shadow
over my brow, and watch the gauzy edge of autumn
fold over blackthorn, savour the chill of summer's ghost,
let wilderness seep through veins, fill up the hollow heart,
a nest of root and twigs and stolen down, close my eyes
while drifting spiders weave their silk,
smirr my lashes to placate unfiltered light.
Stay there, ignoring tasks, the scratch and fret
of hour collapsing into hour, like scything nettles,
and maybe sleep, time marked by nothing more
than one leaf after another.
Lesley Quayle
Four Mornings by Lesley Quayle
Jo Brandon is based in West Yorkshire. Her pamphlet Phobia and full-length collection, The Learned Goose, are both published by Valley Press. Her next collection, Cures, is due out in 2020. Her work has been published in a number of magazines and anthologies, including The North, Magma, Popshot, Strix, Butchers Dog and The Fenland Reed. You can find her at www.jobrandon.com
The Learned Goose is available to buy from Valley Press.
Jo Brandon – The Fall
He was happy with my form
till he happened across yours.
Like any child the impulse is to play
not make; your limbs it seems
are more pliable and your hearts
more intricate.
So the fact that I could wind myself
into circles that inspired the sun,
tie myself into copulative knots,
make language in the sand,
meant nothing but more possibilities for you.
We lived together a good while – you wished
your tongue could read the air like mine,
I wished my eyes could talk.
We grew further apart.
Your hisses became syllabic,
you whispered to one another.
Tried to meet you in the middle:
hid in bushes growing legs
that lent no length, couldn't bring me
any closer to your ear.
My face craved reflection,
stung with unread frowns and smiles.
I wish, I wish it were as simple
as a piece of fruit.
Truthfully, there was no taboo
hanging from that tree –
it was just where we played,
but your ideas grew quicker than trees
and you imagined fruits
that would never grow here
and they still won't grow here
just as I don't grow and everything
without you stays the same.
Jo Brandon
Previously published in The Learned Goose by Jo Brandon (Valley Press, 2015)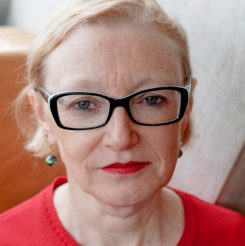 Hilaire is co-author with Joolz Sparkes of London Undercurrents, published by Holland Park Press. She was poet-in-residence at Thrive Battersea in 2017, and has poems published in numerous magazines and in three anthologies from The Emma Press.
For the London Undercurrents blog:
https://londonundercurrents.wordpress.com
Hilaire – specifications for an orchard
an old brick wall
as tall as a giant
bearded with moss and buddleia
curved like a protecting arm
a wooden door
in a throttle of brambles
its purpose long lost to itself
grass, wherever it can get,
each chlorophyll pennant
jostling for sunlight
a gang of pollen-traffickers
bizz-buzzing and flitting
a chair with no sitter
listing to starboard
and four fruit trees,
pear and apples,
left to get on with it.
their crop is bountiful.
there's no sign in the orchard
against trespass.
Hilaire
First published in OL' CHANTY – Chanticleer Magazine Online.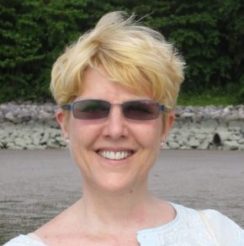 Lisa Reily is a former literacy consultant, dance director and teacher from Australia. Her poetry has been published in several journals, such as Amaryllis, London Grip, Panoplyzine, Magma Poetry (online) and Sentinel Literary Quarterly magazine. You can find out more about Lisa at lisareily.wordpress.com
Lisa Reily – Greek Sunset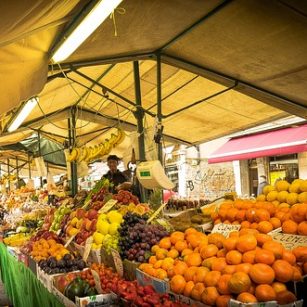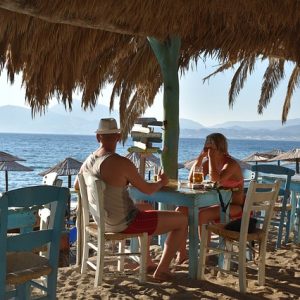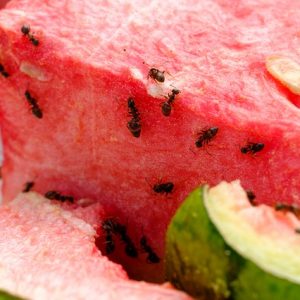 I have developed a patience for preparing food,
scouring markets in the heat
for the reward of pungent apricots, peaches and nectarines,
plump cherries and dirt-covered potatoes.
I love adding ice to a glass of retsina as we watch the sea in the evenings,
away from the thoughts and madness of the world,
friends and family;
a place to live, and just be.
We have a nasty colony of black ants under our backyard table
and other small ants of amber;
I spend hours watching them wrestle, bite each other to the death,
as I sip cool mineral water in the shade.
I have the time to see it, and sometimes I interfere,
or ache as I watch one drag its injured body across the concrete.
Lisa Reily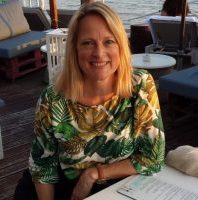 Formerly an actress, Kate Firth is a voice coach based in Barcelona. She has had poems published in various anthologies and magazines. Passionate about poetry as an oral as well as written tradition, she has performed at Bristol, Cheltenham and Winchester poetry festivals.
Kate Firth – Fruity Competition
1: Blackberry
I could be a black fruit poem:
richness of darkest choicest blackberry ripe,
juicy my tongue,
liquid Blueberry Delight with billberry.
A wilderness of bramble and thorn
a wicked thicket
enticing my wild dark words
with fleshy mellow flavour.
Rounding my mouth,
swelling my lips, staining
my fingers, my tongue,
guiltlessly shamelessly
announcing my appetite
for purple, for blue
and for you.
One word of me is not enough
you will want more
and more and one more
and just, perhaps,
one more.
You will come with fingers ready,
with buckets and with your children
and you will love me.
I will hide me in hedgerow,
and your children will find me
love me
and eat me before I am ready to ripe me.
And many times you'll walk right past me
because you've forgotten
I am free for the picking.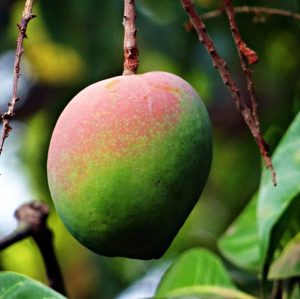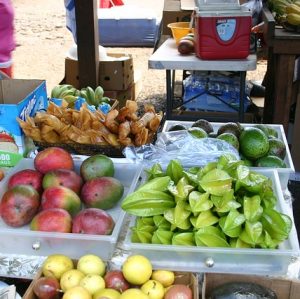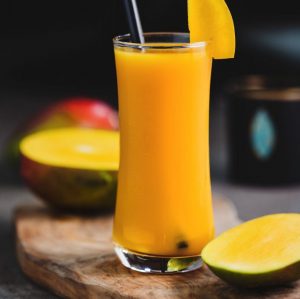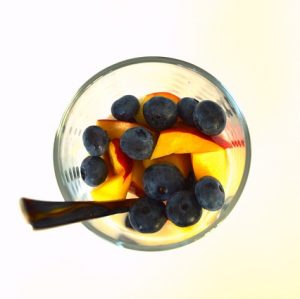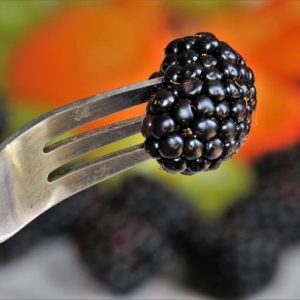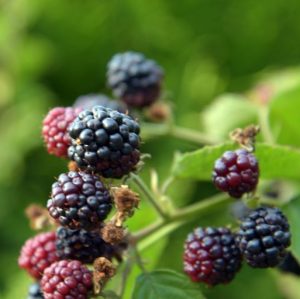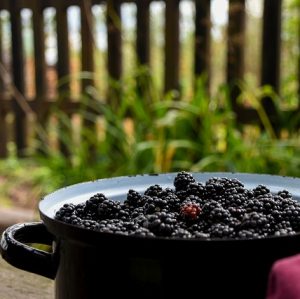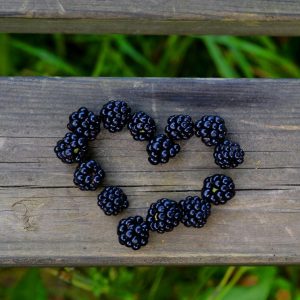 2: Mango
I could mango my words with exotic twist
and tang and peel and stone and sucking stone
and hair and watering tongue and lick and dissolve
to sugar your flesh.
Mango with southern scent of Mexico, India, Africa
so sweet within one skin
to outwit your blue blackberry dark forest competition.
I will win with mango slow go,
just wait for me to ripen, wait
for my words to arrive and surprise
and startle your eyes awide
and awaken your mind with tease and touch
and soft and silken sticky my caress.
Hold you my heaviness,
heavy my juice and catch me peel me
catch my liquid juicy in your cup,
slice me through or suck me whole,
but unpeel me first,
pierce me through my leather my skin my leathery skin
but wait for me first for my ripen
or I will not surprise and pleasure you.
Wait,
for my ripening
to drop from branch
onto your sunlit sill.
Kate Firth
The Yew Speaks On St Brigid's Day by Kate Firth
Crackington Haven on New Year's Eve by Kate Firth