Submission Guidelines
Please send up to 4 poems as a single Word document attachment to submit@wordsforthewild.co.uk. Poems should be a maximum of 40 lines.
Please send up to 2 stories as a single Word document attachment to submit@wordsforthewild.co.uk. Stories should be a maximum of 1,000 words.
Use NEW BUILD as the subject of your email.

Closing date for the theme will be 20TH June but send early because we will begin publishing work on the website in March 2020.

We are happy to take previously published work.
We are, of course, still open to general submissions and our Winter Theme 'Gift' will remain open for submissions until the last few spaces are filled.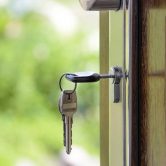 Our Spring theme for 2020 is 'New Build'. This is a theme close to the heart here at Words for the Wild. In some respects it is our raison d'être. We would love you to send us poems, stories or creative constructs of your own, a selection of which will form a separate 'New Build' strand on the website.
It's a challenging theme but the brief is open and may be interpreted in any way you like whether for or against building on greenfield sites, devastating ancient woodland, or making lovely homes for families, providing profit for developers, creating affordable homes, homes for the well-off, tower blocks, the hell and joy of moving in, the neighbours, building roads and infrastructure or the lack of it, impact on the environment, lost habitats, diverting rivers or providing great playgrounds or allotments, self-building, dream homes, demolition, revealing archaeology, busy building sites, wildlife, adapting to an extended community, creating a new community, history – because old houses were 'new builds' once. Or perhaps your take on the theme is entirely something else altogether.
Take the theme as literally or as abstrusely as you wish and be as personal or opinionated as you like. The words 'new build' do not need to be mentioned.
We really look forward to reading.